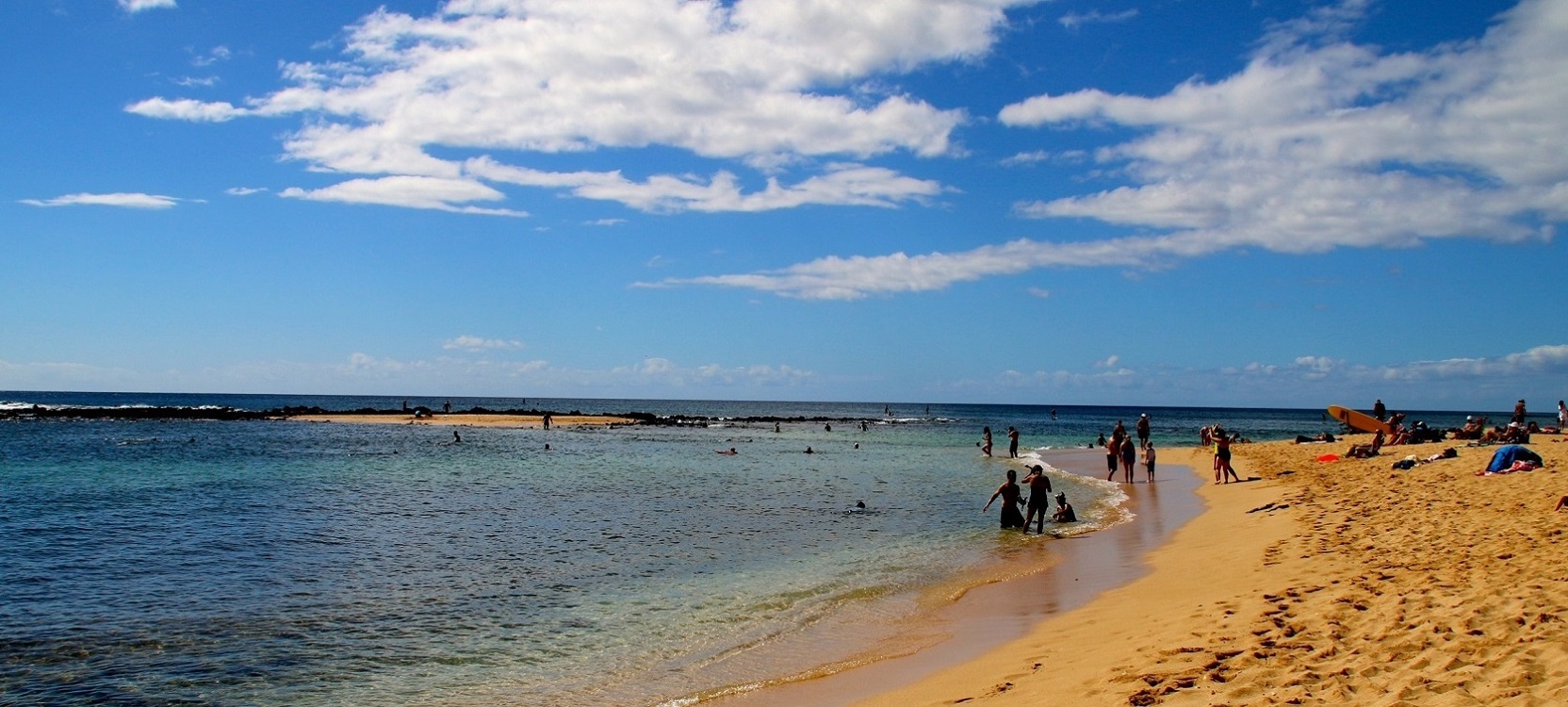 Local Area Guide
Poipu is known for its sunny weather. It`s 6.7 miles between Allerton Beach and Mahaulepu Beach. The paved roadways stretch between the National Tropical Botanical Gardens Visitors Center and The Grand Hyatt Kauai (3.8 miles). Check out our Insider`s Guide to Poipu and all of our recommendations for dining, activities, beaches, and attractions.
The arid Westside is home to our most popular visitor attraction: Waimea Canyon, the Grand Canyon on the Pacific, and the Kokee Natural History Museum are 34.3 miles from Poipu Beach Park. Polihale Beach is at the far end of the west side, 33 miles from Poipu Beach Park. If it is raining in Poipu, go west for sunshine. Salt Pond Beach in Hanapepe has lifeguards and it`s a great spot for swimming and sunshine.
The Eastside is known for its tradewinds, the largest towns, Lihue and Kapaa, and Sleeping Giant. Sleeping Giant is a popular hike named after the silhouette resembling a large sleeping man created out of the mountain ridge. This area is known for its great shopping and restaurants. Check out the Coconut Marketplace. Kalapaki Beach is a wonderful beach fronting the Kauai Marriott Hotel.
Kauai`s Northshore is known for its lush mountainsides, tropical rains, and gigantic winter surf. It is 51.7 miles from Poipu Beach Park to Haena State Park. Make sure you get a permit to hike all or part of the Kalalau Trail, explore historic Hanalei (45 miles from Poipu), and visit some of the world`s most beautiful beaches where snorkeling is superb in the summertime.
Here are our favorites for hiking, golfing, biking, paddling, snorkeling, surfing, and more. Check where you can rent a bike in Poipu or Kapaa, get information on whale watching, suggestions on things to do with the keiki, what to do on a Rainy Day or where to find a fitness class.
Kauai is famous for its beaches. Discover where the lifeguards are, the best beaches for sunset, snorkeling, and surfing. Where to take your young children. Enjoy Poipu Beach adjacent to Kiahuna and Sheratons beaches along with Baby Beach, Lawai Beach, and Shipwreck`s Beach in Poipu; Kalapaki and Lydgate beaches on the Eastside, Salt Pond and Polihale State Park to the west and Hanalei Bay, Tunnels and Haena Beach Park to the North.
What is the Weather Like, What should We Pack, Do I need to Rent a car, Where do I recycle and more!
Culture is very important to Hawaii and Kauai. Find out why we take our shoes off at the door, learn about the Hawaiian language, how directions are given in Hawaii, the story of the aloha shirt, what is a heiau?, and much more.
Find out what events are on during your stay, and learn about art nights, bon dances, theater, rodeos, and a variety of entertainment in Poipu and on Kauai. You will have the opportunity to live like a local and experience Kauai in yet another way.
Enjoy all of our Top Ten suggestions. Top 10 Things to do on a Rainy Day, Top 10 Activities to do with Children.