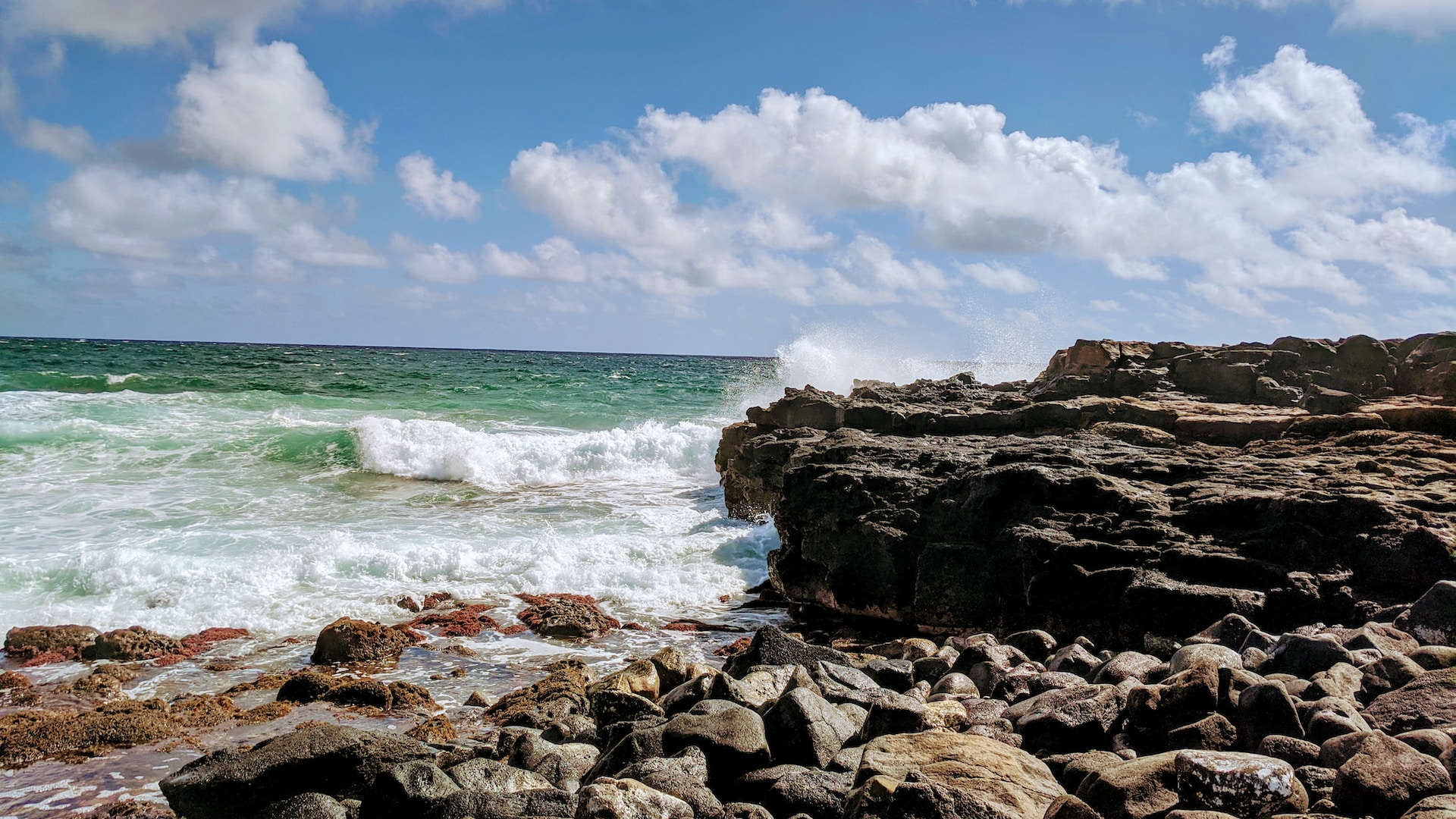 In Poipu and Koloa – the Southside
Poipu is known for its sunny weather. It's 6.7 miles between Allerton Beach and Mahaulepu Beach. The paved roadways stretch between the National Tropical Botanical Gardens Visitors Center and The Grand Hyatt Kauai (3.8 miles). Check out our Insider's Guide to Poipu and all of our recommendations for dining, activities, beaches, and attractions.
Maha'ulepu Beach, Shipwreck's Beach, Brennecke's Beach, Poipu Beach Park, Sheraton's, Baby Beach, Lawai Beach, Kuku'ula Boat Harbor.
Farmers` markets are a great way to find some of the most unique local products at lower prices. On Kauai, you can find farmer markets all over the island at all times of the day. Kauai farmer`s markets sell fresh fruit, vegetables, and even locally made goods like honey or jam. Iti s also a great place for kids to see how food is grown in Hawaii and meet farmers who have been growing their products for years.
It is possible to be on the island without a car. We have provided you with information on how to get around without a car.
We've pointed out special attractions, activities, restaurants, beaches, hikes and more all in Poipu. You can walk, bike, drive, hike, and paddle from one end of Poipu to the other. Enjoy the adventure and the exploration!
The Shops at Kukui'ula and the Poipu Shopping Village are the mainstays in Poipu and Old Koloa Town and the brand new Koloa Village are in nearby Koloa Town.
There are several neighborhoods in Poipu: Lawai Rd., Poipu Kai, Kiahuna Plantation Rd., and Poipu/Brennecke Area.
Our favorites in Poipu and Koloa. We recommend making reservations before you arrive on Kauai.
Enjoy cool treats, coffee, burgers, local food and many other delicious choices.