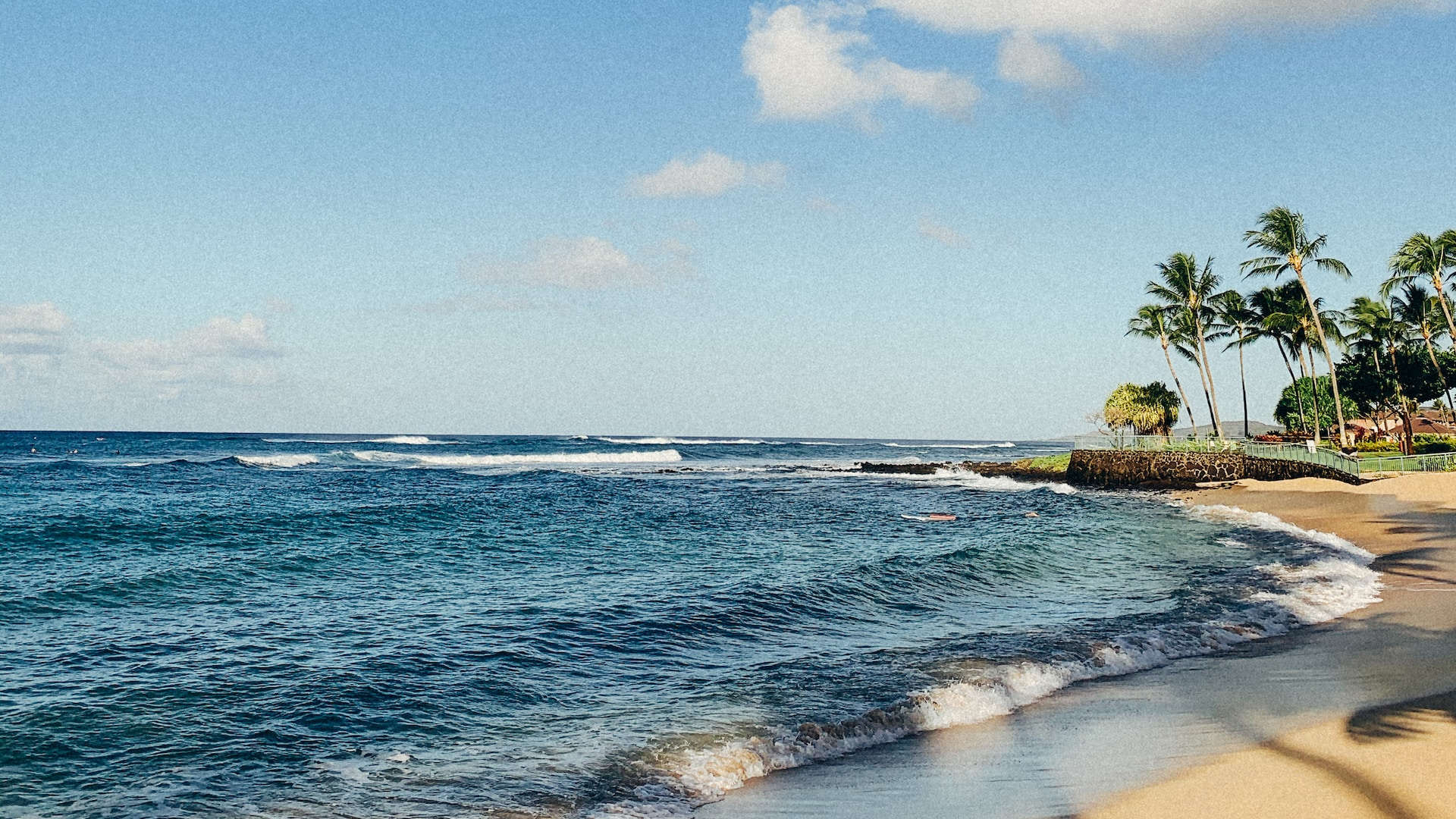 Beaches
Kauai is famous for its beaches. Discover where the lifeguards are, the best beaches for sunset, snorkeling, and surfing. Where to take your young children. Enjoy Poipu Beach adjacent to Kiahuna and Sheratons beaches along with Baby Beach, Lawai Beach, and Shipwreck's Beach in Poipu; Kalapaki and Lydgate beaches on the Eastside, Salt Pond and Polihale State Park to the west and Hanalei Bay, Tunnels and Haena Beach Park to the North.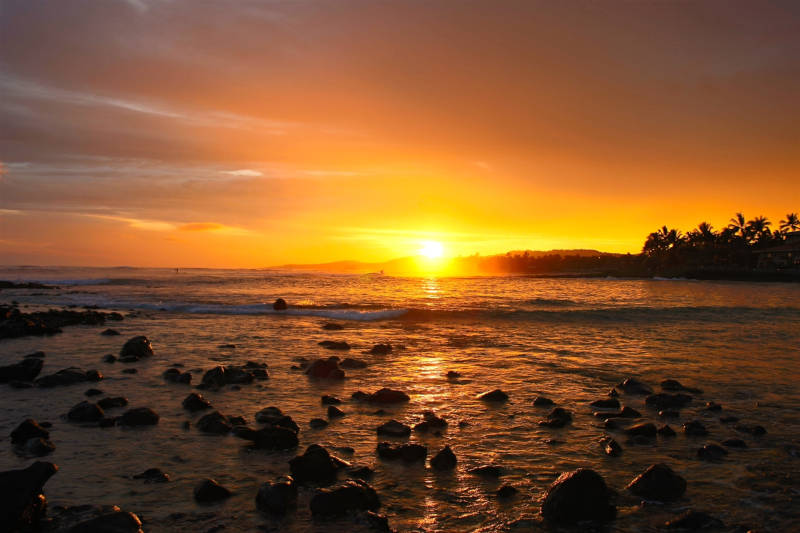 Best Beaches for Sunset
The best beach for watching a sunset varies by the time of the year. The best beaches for watching during the fall and winter are on the South Shore. One of the calmest and easiest to access is Kukui`ula Harbor, where you can either sit on the beach, get in the calm water or walk to the end of the jetty to watch the sun sink down into the water usually around 6 in the evening. If you travel about 10 minutes toward the west, you will find Salt Pond Beach which is a spectacular spot for sunset sitting and sipping your favorite beverage. Take a dip in the water while the sun is setting — it is also very calm and comfortable due to being blocked by the rock wall which breaks any sort of larger wave from coming to the beach. We suggest stopping at the Salt Pond Country Store where you can pick up some of the best poke on island and any snacks or beverages you need.
Sunsets are phenomenal at Polihale Beach all year round. The only obstruction of your view would be the island of Niihau during a couple of months out of the year. Polihale is as far west as you are able to drive on Kauai. The 7-mile stretch of sand is mostly secluded, and it is definitely worth the long drive along an unpaved road to witness a Polihale sunset.
During the summer/spring months, you can catch some breathtaking sunsets at Hanalei Bay on the North Shore. Settle into your beach chair and watch the sun melt into the water towards late evening. You may even see a green flash!