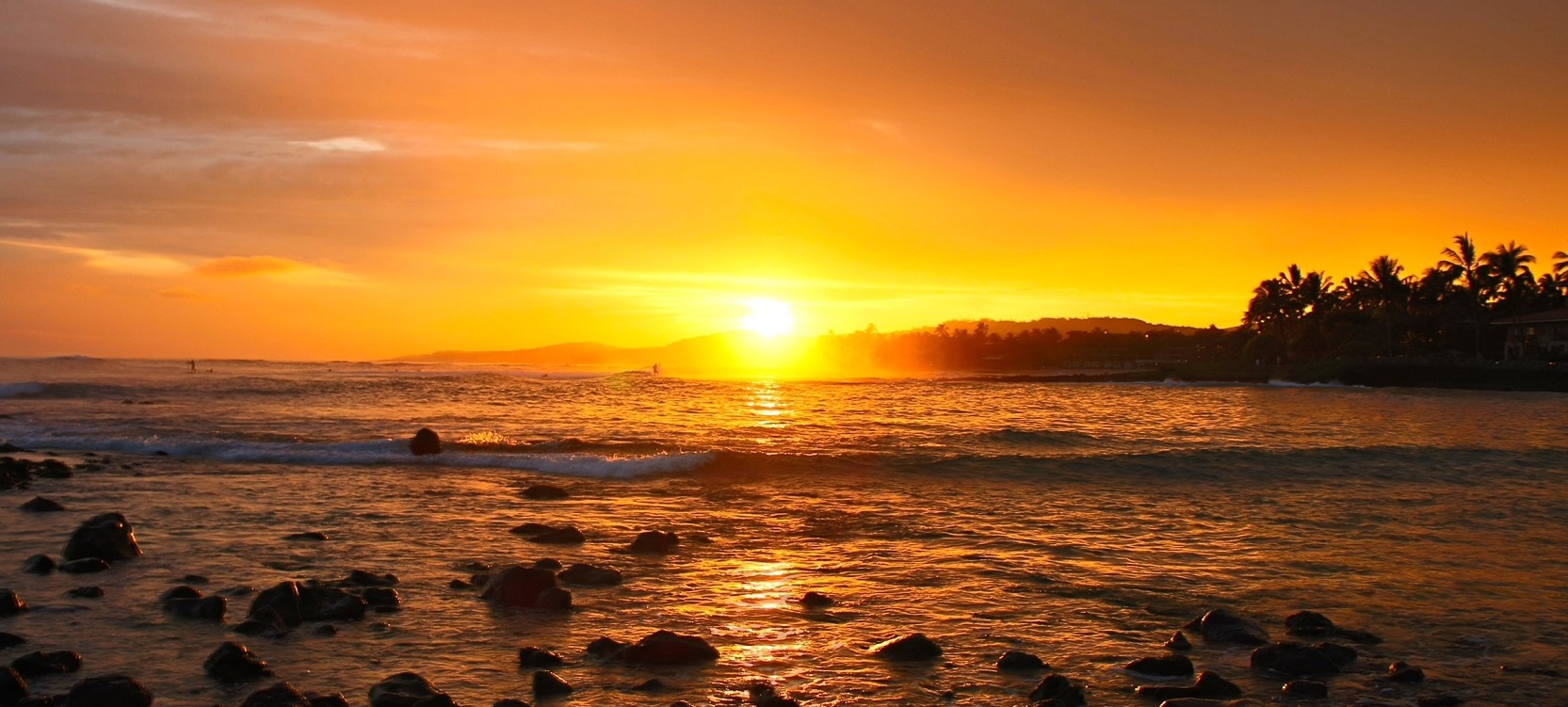 Owner Testimonials
We understand that everything literally starts and ends with our owners. Without them, there would be no properties to list, no guests to book, no place for the vacations to take place and no amazing memories to look back on fondly. We appreciate the responsibility that our Owner clients have placed in us to be the stewards of their properties and the rental business that it generates.
That is how we feel. To see what our owners think, in their own words, please read their comments, below:
"We are a condo owner that doesn't live on island. We have been looking for a property management team that would care about out little "gem" as much as we do. Koloa Kai is a perfect fit. They are extremely responsive. Any questions or concerns are answered very timely. We love the check-in Keosk at the local market…so smart. I mean everybody needs to make a market run before checking in. And of course the biggest issue…the occupancy rate has never been better, and the owner portal is very user friendly. We couldn't be happier that we made the change. Koloa Kai is a very professional management team that has my best interest at heart. They truly care about my property, and I am very comfortable knowing that they are taking care of it…since I am so far away most of the time. Koloa Kai has far exceeded my expectations in booking revenue and hands on communication when we have questions or a maintenance issue that needs to be addressed. Access to housekeeping and maintenance personnel is basically easy."
– Donna, Owner at Poipu Shores, with Koloa Kai since 2017.
"We have been very happy with your performance and are so glad we made the switch to Koloa Kai. You have been there for us when we have called and have always felt our business was important to you. We consider you friends who happen to be doing business together."
– Kim, Owner at Kiahuna Plantation, with Koloa Kai since 2017
"I am extremely pleased with the services of Jed Stevens and his team at Koloa Kai. I purchased my unit at the Kiahuna Plantation in 2014 and for the first few years used a couple fo the larger property management companies to manage the rentals. I was not particularly pleased with either of the two companies I tried. While their performance in caring for the property was acceptable, I was losing money annually as the rental income generated for me by these companies did not cover my expenses. On a trip to Kauai I met Jed and discussed his property management business with him. I found him to be smart, engaging and efficient. …Jed has aggressively marketed and successfully kept my unit rented. The average daily rental rate has been higher than with the larger management firms and I have gotten to keep a larger percentage of that rental income. …I am very happy with all aspects of my relationship to them. Jed's response time to questions, concerns or potential problems is truly exceptional. I no longer worry about the unit or worry about getting phone calls returned from a disinterested employee at a large management company. I know that I have a complete professional personally managing my unit. Switching to Koloa Kai is the best financial decision that I have made with this unit. It has truly given me peace of mind."
– Ron, Owner at Kiahuna Plantation. working with Koloa Kai since 2017
"Jed, Lisa, and Tina at Koloa Kai have been a joy to work with. We don't live on island, so having property managers who take responsibility for problems and really treat the property like their own is hugely important. They have provided a consistently fantastic service, and the rentals are coming up very nicely. We look forward to working with Koloa Kai for a long time."
– David & Katie, Owners at Poipu Shores, working with Koloa Kai since 2018
"Our condo at Makanui has been under management by Koloa Kai since September 2019. We had gone through some preliminary discussions with Koloa Kai previously, but due to a sudden cancellation by our previous manager, we needed their services with five days' notice. Amazingly, and thankfully, Koloa Kai stepped in and guest services went forward without a hitch. Their responsiveness and flexibility were outstanding. Since that bumpy start, I have continued to be impressed with their professionalism and responsiveness to the problems of the moment. Recently, a drain stoppage in the building required immediate attention, and once again, Koloa Kai responded quickly and efficiently, resolving the problem with minimal disruption to our guests. I am very pleased with the entire operation, which seems very smooth and seamless from my end. Furnishing essential information to the prospective guests, handling check-ins and checkouts, providing housekeeping services, filing tax forms and deposits—all included. Net proceeds arrive in my bank account very quickly after the end of the month. Jed and Tina are awesome to work with—so friendly, approachable, cooperative, and responsive. They feel like old friends that I've known forever. I am so glad that I noticed the postcard that Koloa Kai sent out early in 2019, and went on to engage their services. I couldn't be happier with the outcome!"
– John & Helen, Owners at Makanui at Poipu Kai Resort, working with Koloa Kai since 2019
We look forward to meeting you and learning how we can help you achieve your goals for your Vacation Home.
Please feel free to contact us when you're ready to make the switch to exceptional vacation rental management.
Mahalo Nui Loa!
Jed Stevens
General Manager / Co-Founder
Koloa Kai LLC
Vacation Rentals & Management
jed@koloakai.com
+1 (808) 638-2501