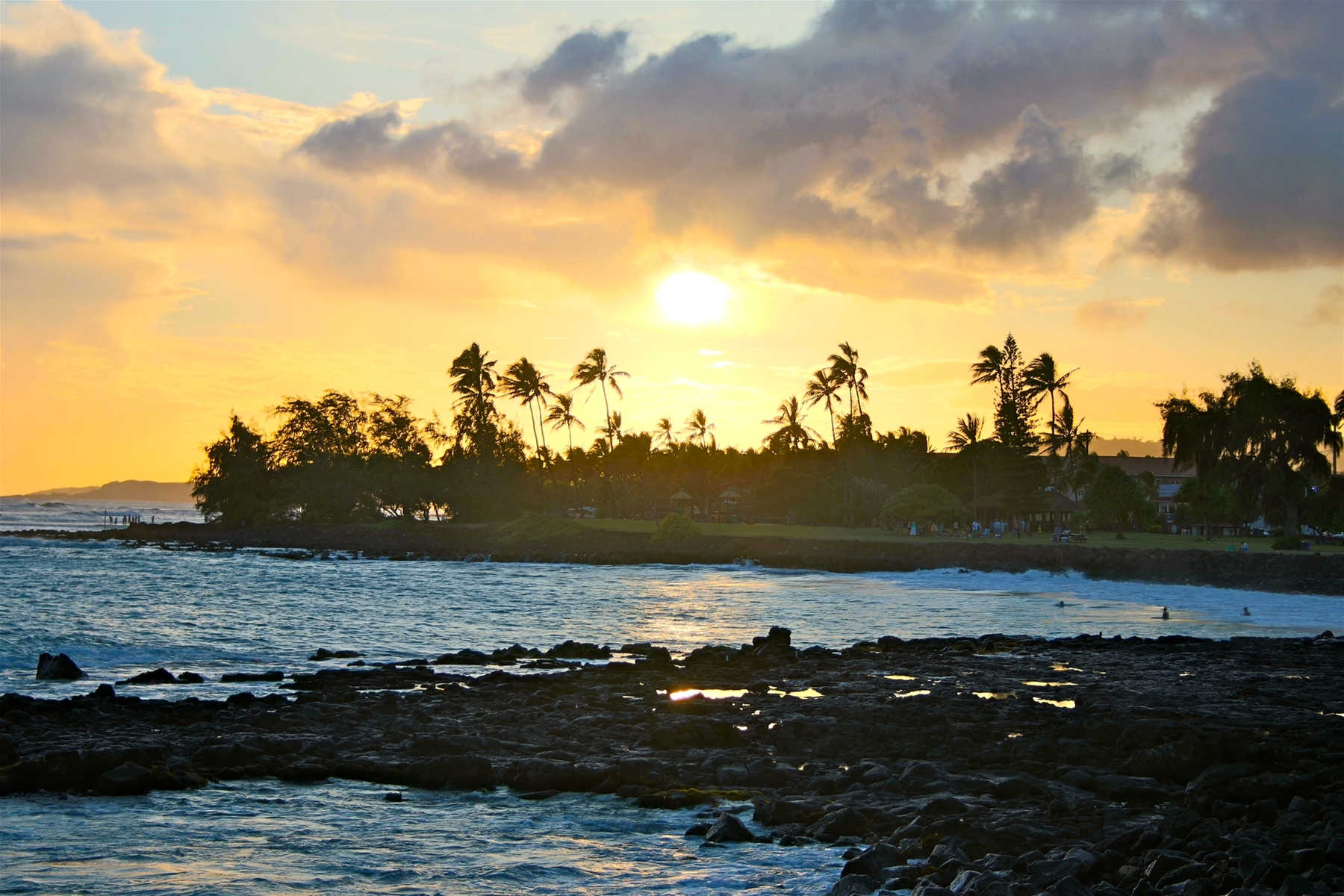 Casual Grinds on the Southside
Enjoy cool treats, coffee, burgers, local food and many other delicious choices.
Da Crack Mexican Grinds is a Mexican food takeout eatery in Koloa, Hawaii. We serve fresh meals made with all-natural products, no MSG, trans fatty oils, or table salt. We use only Hawaiian sea salt.
We serve customers from all walks of life, including vegans and meat lovers. We are unique because we cook everything fresh in-house from scratch daily! In addition, we only use locally caught fresh fish.
You can order online or through the ChowNow app.
There are two things in life you should never sacrifice: great food and a good beach day on Kauai. For the first item, that is why they serve food and beverages using only the highest quality ingredients available. From organic, fair-trade coffees to smoothies and acai bowls made with locally grown fruit and veggies, our menu items will keep you swimming throughout the day. For the second item, that is a no-brainer. Order online and take it to go.
Download the app ChowNow to order from your phone.
Choosing to eat or drink the rainbow means deciding to fill your plate (or in this case, glass bottle) with a wide variety of fruits and veggies of all different colors, shapes, and sizes! Most people know that fruits and vegetables are crucial to healthy living, but what you might be surprised to find out is that each color comes with loads of individually unique nutrients! By consuming the 5 main produce colors: red, orange/ yellow, green, blue/ purple, and white, you are maximizing your nutritional benefits. On the other hand, if you tend to avoid certain colors by only sticking to one or two favored fruits and veggies, you are likely limiting the nutrients you are consuming. Adding Cold-Pressed Juices to your diet is one of the easiest and most delicious ways to include all of the various vitamins, minerals, antioxidants, and phytonutrients that each color possesses in order to enhance your energy, skin, metabolism, immunity and so much more!
Location: 5450 Koloa Rd. (3 miles from Poipu)
Phone: 808-631-3372
If you're in the mood for some spicy, flavorful, and exotic dishes that will take you on a culinary journey to the heart of Thailand, then look no further than Craving Thai, the ultimate destination for Thai cuisine lovers. Craving Thai offers a wide selection of traditional Thai dishes, ranging from hearty soups and vibrant salads to delectable curries and stir-fries. Their menu showcases the perfect blend of sweet, sour, salty, and spicy flavors that are the hallmark of Thai cuisine and will keep your taste buds on a rollercoaster ride.
Some of the must-try dishes include the famous Pad Thai, a stir-fried noodle dish with shrimp, egg, bean sprouts, and peanuts that perfectly embody the essence of Thai cuisine. Another popular dish is the Green Curry, a milder yet aromatic curry that combines fresh coconut milk with green chili, Thai basil, and lemongrass. And if you're feeling adventurous, you can try out the Papaya Salad, a tangy and spicy salad made with shredded green papaya, tomatoes, and lime juice. Whatever you choose to order, be sure to pair it with one of their signature Thai iced teas, an iced and sweetened tea that will help balance out the spiciness of their dishes and refresh your palate. So next time you`re craving Thai food, head on over to Craving Thai and discover a world of flavors that will transport you straight to the bustling streets of Bangkok.
Location: Koloa (2.8 miles from Poipu)
Phone: 808-634-9959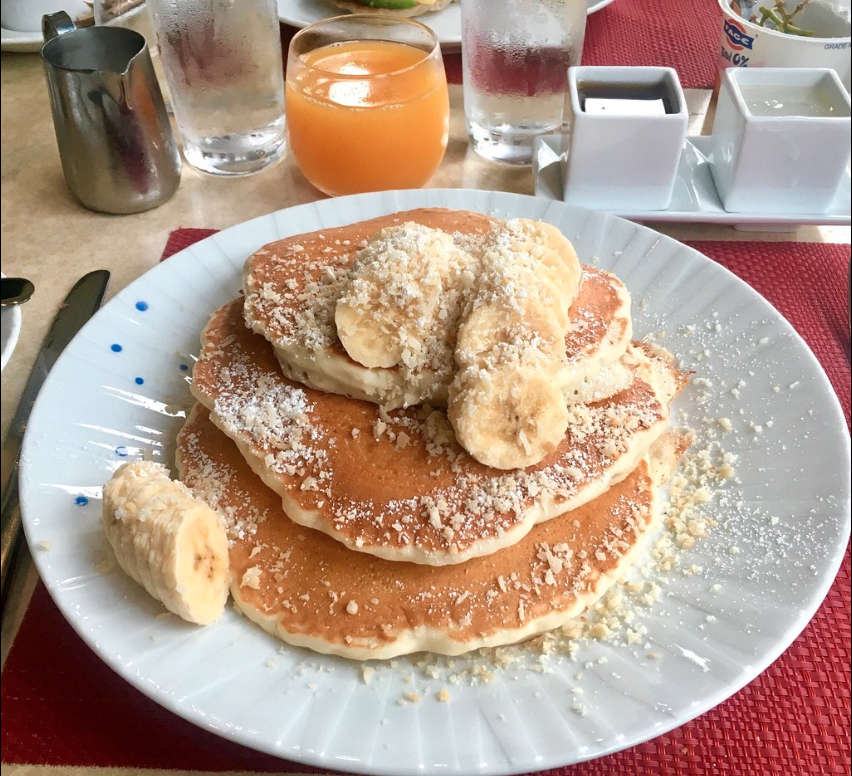 Breakfast in Poipu
Poipu offers many great breakfast options, with a variety of restaurants to suit any taste or budget.
1. Anuenue Cafe: This cafe is located in The Shops at Kukuiula and offers a relaxed atmosphere perfect for casual breakfast. They serve a variety of dishes ranging from classic breakfast fare like omelets and pancakes to more unique options like acai bowls and avocado toast.
2. Red Salt: Located within the Ko'a Kea Hotel & Resort, Red Salt serves up a high-end breakfast experience with a focus on locally-sourced ingredients. The restaurant offers ocean-view dining. Be sure to try their signature red velvet pancakes!
3. Holo Holo Grill: This restaurant is located within Koloa Landing and offers a unique menu featuring Hawaiian-inspired dishes. The open-air dining room is next to the resort`s pool. They offer a variety of breakfast classics as well as dishes with a local twist like the Kalua Pork Benedict.
4. Keoki`s Paradise: Keoki`s is a popular spot with both locals and tourists alike, and their weekend breakfast/brunch is a must-try. The atmosphere is lively and tropical, and they offer live music on weekends. Their breakfast menu includes a variety of dishes like coconut macadamia nut pancakes and loco moco.
5. Little Fish Coffee: This coffee shop is ideal if you are in a rush or want a quick bite to eat. They offer a variety of pastries, bagels, and breakfast sandwiches to go. However, expect to wait in line as it is a popular spot. Seating is available both indoors and outdoors, and their coffee is delicious. Save time and download their app
6. Kauai Poke Co: Located in the Poipu Bay Golf Club, Kauai Poke Co offers breakfast options featuring their signature poke bowls, omelets, and local breakfast favorites. The atmosphere is casual and the staff is friendly. They have both indoor and outdoor seating options. There is a beautiful view of the golf course with the ocean in the distance.
7. Kalapaki Joe's: This sports bar offers a fun and casual atmosphere to start your day. Their breakfast menu includes classic dishes like eggs benedict and breakfast burritos. They also offer a build-your-own omelet station. Enjoy the lively atmosphere and catch up on sports highlights while you have breakfast. Whether you are looking for a quick bite or a leisurely breakfast with stunning views, Poipu has you covered.
Location: Poipu
Heading out for a picnic. Call ahead for deli sandwiches and breakfast burritos. Shave ice and Puka Dogs.
Location: Poipu Beach Park
Phone: 808-742-1582
True artisanal Gelato. 30 Flavors are offered daily, with 12 of them being Dairy-Free Sorbettos. Papalani means Heaven in Hawaiian and they serve Heaven on a cone! They pack pints for you to enjoy at your home away from home.
Location: Poipu Shopping Village
Phone: 808-742-2663
Garlic shrimp, fried shrimp, shrimp tacos, fish tacos, and more.
Location: Kukui'ula Shopping Village, Poipu
Phone: 808-320-3021
Lappert's Hawaii has been indulging the Islands' sweet tooth for over two decades. And though their business has grown, their principles remain the same — top quality, premium products served with the Aloha Spirit.
Location: Kukui'ula Shopping Village
Phone: (808) 742-1272
Starbucks Coffee in Paradise!
Location: Poipu Shopping Village
Phone: (808) 742-5144
Surf-themed dessert bar featuring shave-ice classics & original island flavor creations.
Location: Kukui'ula Shopping Village
Phone: 808-742-2364
Sip cool cocktails and savor Hawaiian favorites in a welcoming dining ambiance at Honu Pool Bar & Grill, a lively poolside restaurant next to the beach at the Marriott Waiohai Beach Club. Take in views of the Kauai South Shore's famous Poipu Beach as you nibble on fresh fare. Great spot for people-watching!
Kickshaws, a food truck serving gourmet food at diner prices. They use sous vide cooking and other avant-garde techniques to create truly unique and delicious dishes which include a 30-hour 100% Awesome Burger, pork belly that has been cooked for 6 hours at precisely 185 degrees, their vegetarian grilled cheese, and our vegan tempeh banh mi sandwiches just to name a few. Tantalize your tastebuds with their ever-changing menu. You can find them each Wed-Fri at Lawai @Warehouse3540.
Location: Warehouse 3540, 5371 Koloa Rd.
Phone: 808-651-6750
Wonderful sushi in the heart of Koloa.
Location: 3477 Weliweli Rd., Koloa
Phone: 808-634-2789