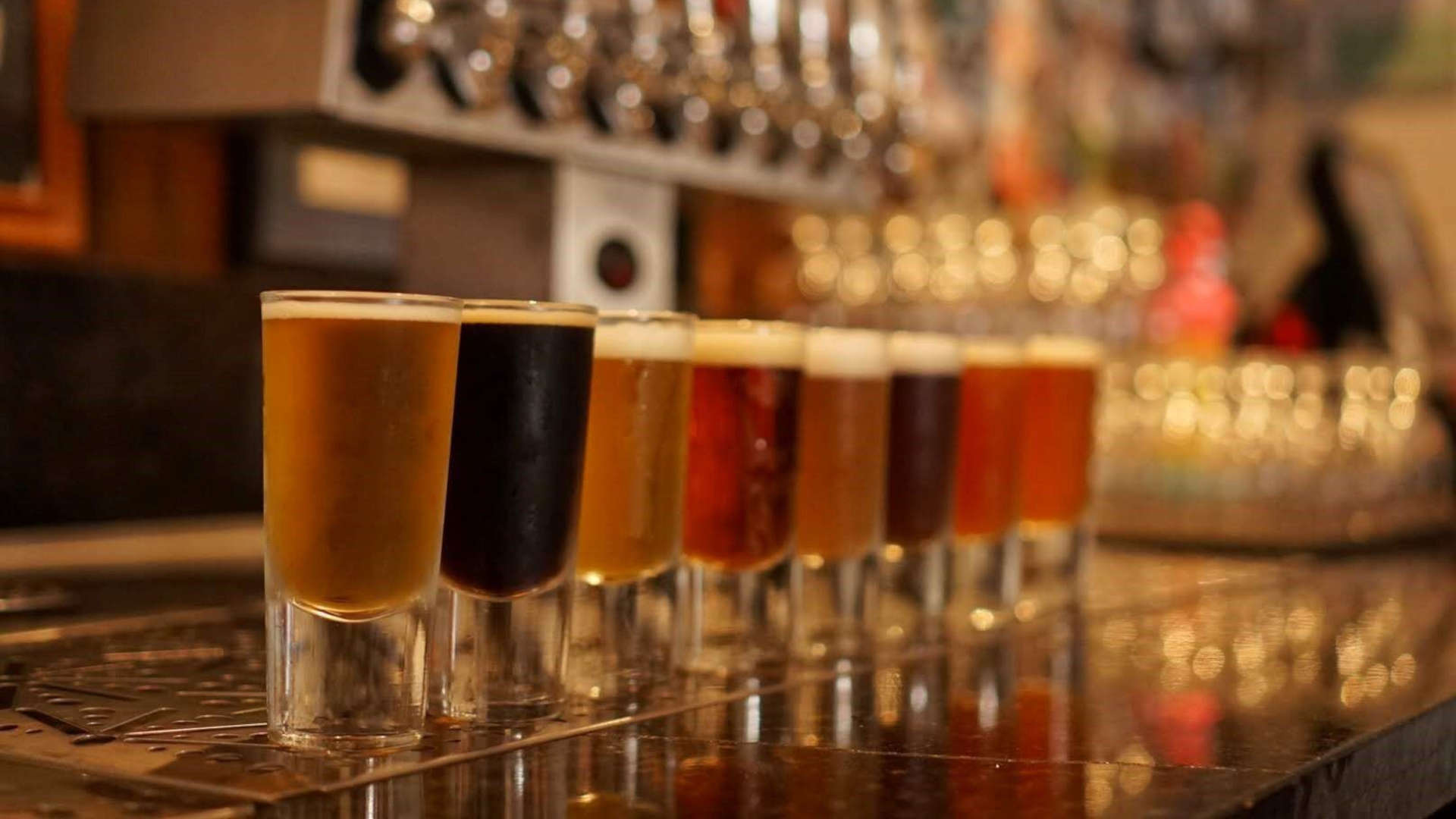 Drinks on The Eastside and Lihue
Kauai Beer Company: A Taste of Local Craft Beer on the Garden Isle, Hawaii is a destination for beachgoers and nature enthusiasts, but it`s also a place where visitors can get a taste of the island`s growing craft beer scene. One of the most popular and well-known breweries on the island is the Kauai Beer Company. Located in Lihue, the Kauai Beer Company has been making waves in the local craft beer community since it opened its doors in 2013.
The brewery is owned and operated by a husband-and-wife team, Justin and Tiffany Bruhn, who are passionate about making unique beers that showcase the flavors of Hawaii. The brewery`s taproom is a popular spot for locals and tourists alike, with indoor and outdoor seating areas where visitors can enjoy the company`s flagship brews and seasonal offerings. The taproom is family-friendly, so visitors can bring along their children to enjoy the friendly atmosphere. One of the things that set Kauai Beer Company apart from other breweries is its commitment to using local ingredients in its beers whenever possible.
The company sources its malt from a local farm on the island and also uses fruit, herbs, and spices grown on Kauai to add unique and delicious flavors to its beers. Kauai Beer Company`s Flagship Beers The brewery`s flagship beers are available year-round and offer visitors a taste of the island`s unique flavors. Here are some of the most popular brews available at Kauai Beer Company:
1. Lihue Lager – this light and refreshing lager are perfect for sipping on a hot day.
2. Black Limousine – a dark, chocolatey beer with a hint of coffee, perfect for those who like their beer on the darker side.
3. Lemongrass Saison – a flavorful saison infused with locally grown lemongrass that gives it a refreshing, citrusy flavor.
4. Hula Hefeweizen – a traditional wheat beer with notes of banana and clove that make it a perfect pairing for any seafood dish.
5. IPA – this classic West Coast IPA has a strong hop flavor and pairs well with spicy foods. Seasonal Offerings.
In addition to its year-round brews, Kauai Beer Company also offers a range of seasonal beers that are only available for a limited time. Some of the most popular seasonals include the Pineapple saison (made with locally grown pineapples), the Guava Cream Ale (infused with locally grown guava fruit), and the Coco Loco Porter (brewed with toasted coconut). Overall, the Kauai Beer Company is a must-visit for anyone looking to explore the island`s craft beer scene. With a commitment to using local ingredients, a friendly atmosphere, and delicious brews, it`s no wonder the brewery has become a favorite among locals and tourists alike. So, whether you`re a beer connoisseur or just looking for a refreshing drink after a day of exploring the Kauai Beer Company is definitely worth a visit.
Location: Lihue (13.7 miles from Poipu)
Koloa Rum is made from locally sourced sugarcane, molasses, and pure mountain rainwater. The rum is distilled in a copper pot still, then aged in oak barrels to give it a unique and smooth flavor. The company takes pride in its commitment to using local ingredients in its products and supporting the local community. If you`re interested in tasting this Hawaiian-made rum, there are a few places where you can do so. First, visit the Koloa Rum Company`s tasting room, located at the Kilohana Plantation Estate in Lihue. Here, visitors can take a guided tour of the distillery, learn about the history of rum-making in Hawaii, and taste Koloa Rum`s award-winning products. The tasting room is open daily, and reservations are recommended
Location: Lihue (12.4 miles from Poipu)