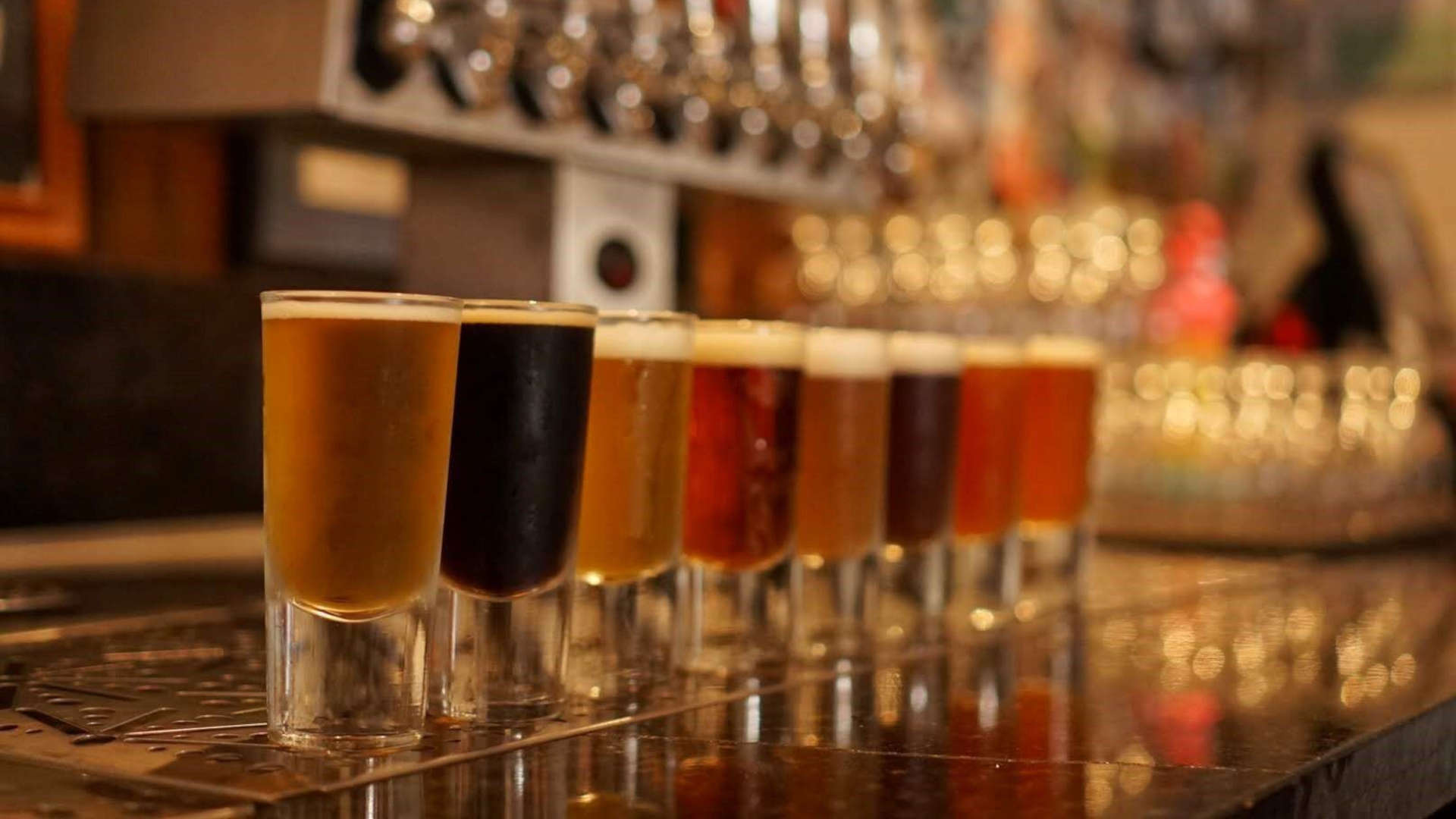 Drinks
Kauai Island Brewing: The Spirit of Aloha in Every Sip Kauai Island Brewing is one of the most notable breweries on the Garden Isle, located in the town of Port Allen. It was founded in 2013 by locals who wanted to share their love of craft beer with the community and visitors alike. Since then, Kauai Island Brewing has become a staple of the island`s craft beer scene.
One of the things that make Kauai Island Brewing unique is its focus on using locally-sourced ingredients whenever possible. The brewery works with farmers and growers on the island to source ingredients like honey, coconuts, and coffee to create unique and delicious flavors. Some of their popular beers include the Lemongrass Saison, Lilikoi Saison, and the Hapa Brown Ale. In addition to crafting delicious beers, Kauai Island Brewing is also committed to sustainability. The brewery uses a high-efficiency brewing system, which reduces water usage and minimizes waste. They also have a goal of using 100% renewable energy by 2022. The taproom at Kauai Island Brewing is a welcoming and laid-back space, with indoor and outdoor seating.
Visitors can enjoy a flight of beers or a pint, and even take a tour of the brewery to see how the beer is made. Live music and events are also held regularly, making it a fun spot for locals and tourists alike. Kauai Island Brewing embodies the spirit of aloha – hospitality, kindness, and deep respect for the land and community. With a commitment to quality, sustainability, and local ingredients, Kauai Island Brewing is a must-visit spot for any craft beer enthusiast on the Garden Isle.
Location: Port Allen (11.9 miles from Poipu)
Phone: 808-335-0006
Kauai Coffee Company: A True Taste of Paradise If you`re a coffee lover, there`s nothing quite like a fresh cup of java, especially if you`re lucky enough to be drinking one in paradise. And that`s exactly what you`ll find at the Kauai Coffee Company here on Kaua`i. Nestled in the hills past Kalaheo, the Kauai Coffee Company is the largest coffee farm in the United States, spanning a massive 3,100 acres of land.
The plantation is home to over four million coffee trees, all grown on the island`s rich volcanic soil and nourished by the abundant sunshine and rain that are characteristic of the Hawaiian Islands. But what really sets the Kauai Coffee Company apart is its commitment to quality. Not only do they use sustainable farming practices to ensure the health of their crop, but they also handpick each and every coffee cherry when it is perfectly ripened. This meticulous attention to detail allows them to create some of the most delicious and unique coffee blends in the world.
If you want to experience this amazing coffee for yourself, the Kauai Coffee Company offers an array of tasting options that are sure to delight your taste buds. From self-guided tours to coffee-cupping classes, there`s something for everyone.
The most popular option is the coffee tasting, which can be enjoyed in their spacious and inviting tasting room overlooking the plantation. Here, visitors can sample the company`s diverse array of blends and single-origin coffees, all brewed to perfection by their knowledgeable staff. During the coffee tasting, visitors are given a comprehensive overview of the coffee-making process, from cherry to cup. You`ll learn about the different roasting methods and flavor profiles, as well as the history and culture of coffee on the island. You`ll leave with a newfound appreciation for the hard work and dedication that goes into each and every cup of Kauai Coffee. But the experience doesn`t end there.
The Kauai Coffee Company also offers guided tours of the plantation, where you can see the coffee trees up close and learn about the sustainable farming practices that make their coffee so unique. You`ll even get the chance to see the processing plant in action, where the beans are carefully roasted and packaged. Whether you`re a coffee aficionado or just looking for a fun and educational activity to do on your vacation, the Kauai Coffee Company is not to be missed. So grab a cup of their delicious coffee, sit back, and soak in the beautiful surroundings of this paradise farm.
Location: Kalaheo (10.6 miles from Poipu)
Phone: 808-335-0813