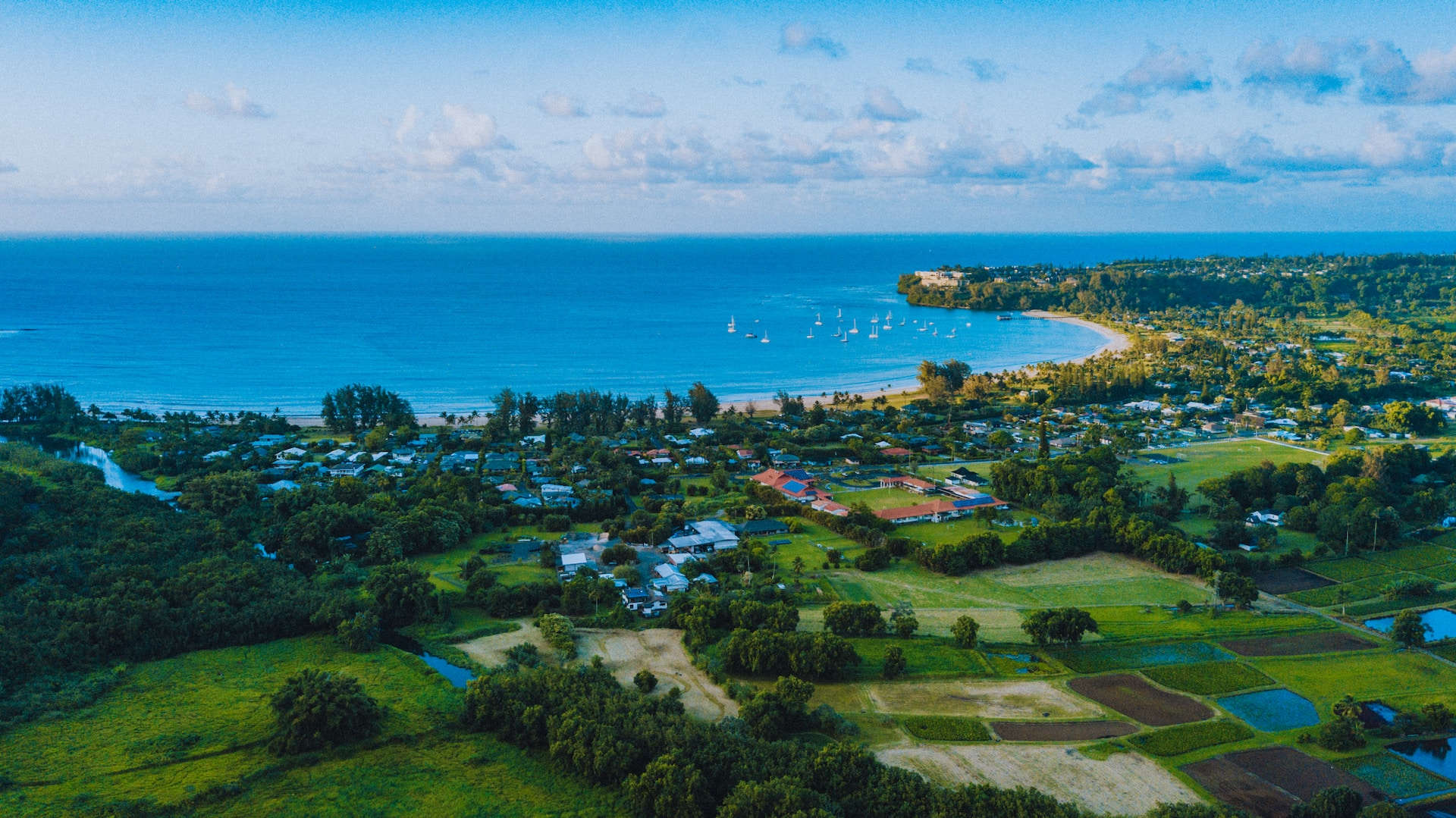 Shopping on the North Shore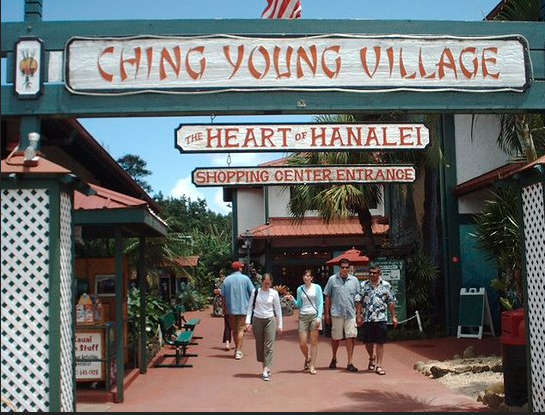 Shopping in Hanalei Town
Located on the beautiful North Shore of Kauai, Hanalei Town is known for its laid-back, bohemian vibe and its unique shopping experience. Here, visitors can find hidden gems and locally made creations that are sure to make their trip to Kauai extra special. One of the most popular places to shop in Hanalei is Hanalei Center. This colorful shopping center features a variety of stores, including clothing boutiques, art galleries, and gift shops. Visitors can shop for handmade jewelry, beachwear, and home decor, all while experiencing the charming, welcoming atmosphere of Hanalei.
Another excellent option for shopping in Hanalei is Ching Young Village, a shopping center that features a similar mix of boutiques, galleries, and eateries. Here, visitors can find unique souvenirs and gifts, sample local cuisine, and enjoy live music and hula performances. For those looking to buy fresh produce, flowers, and locally made goods, the Hanalei Farmers Market is a must-visit. Held on Saturdays from 9 am to 12 pm, this market features over 50 vendors selling everything from organic fruits and vegetables to handmade soaps and candles.
Finally, for visitors seeking high-quality surf gear or outdoor equipment, Hanalei Surf Company is the place to go. This iconic North Shore surf shop has been serving the locals for over 40 years and has a great selection of surfboards, bodyboards, and snorkeling equipment for rent or purchase. In conclusion, Hanalei Town offers a unique shopping experience that captures the essence of Kauai with its locally made creations and bohemian vibe. From Hanalei Center to Ching Young Village, the Hanalei Farmers Market, and the Hanalei Surf Company, visitors to Hanalei are sure to find something special to take home with them.
Location: Hanalei (45.1 miles from Poipu)
Shopping in Kilauea
Although it may be small in size, Kilauea boasts a vibrant shopping district that offers a diverse range of shops, galleries, cafes, and boutiques to explore. Here`s a closer look at some of the hidden gems of Kilauea town that every shopper should discover.
Holey Grail Donuts: Just a few minutes from Kilauea`s town center, you`ll find one of the most popular treats on the island. This bakery offers a wide range of artisanal donuts that are made fresh daily, including gluten-free and vegan options, and creative flavors such as Lilikoi (passionfruit), Lilikoi Cream, and Hawaiian Honey.
Kilauea Bakery & Pau Hana Pizza: If you`re looking for a delicious lunch or a quick bite, head to Kilauea Bakery & Pau Hana Pizza. This popular spot boasts a range of baked goods, breakfast items, sandwiches, and specialty pizzas made with locally-sourced ingredients. Grab a seat outside and enjoy your meal in the sunshine or take your goodies to go for a picnic on the beach.
Kauai Juice Co: Hot days in Kilauea call for a refreshing drink, and Kauai Juice Co has you covered. Their cold-pressed juices, freshly squeezed smoothies, and acai bowls are the perfect remedy for a warm day. Grab a drink to enjoy while continuing your shopping, or take a crate of ready-to-go bottles back to your hotel.
Monkeypod Jam: Monkeypod Jam is a must-visit for any food lovers. This specialty shop offers artisanal, small-batch jams, marmalades, and chutneys made with locally-grown produce. Their creative flavor combinations include Tangerine Vanilla Bean Marmalade and Lilikoi Papaya Jam, and their gift baskets make perfect souvenirs to take home.
Kilauea Art & Antiques: If you`re looking for one-of-a-kind treasures to bring home, Kilauea Art & Antiques should be on your shopping list. This unique shop offers an eclectic collection of antiques, vintage items, and art from both local and international artists. You might find vintage Hawaiian shirts, handmade jewelry, or original paintings. With so many great shops and eateries to explore, Kilauea town offers a shopping experience that is as unique and diverse as the island of Kauai itself. So make sure to include it on your island itinerary and discover all of its hidden gems for yourself.
Location: Kilauea (37.1 miles from Poipu)
Princeville Center is a shopping destination that offers both convenience and beauty. With its enchanting views of the Hanalei Bay and lush mountain ranges, shopping at Princeville Center provides visitors with a unique experience that marries retail therapy with a scenic cultural adventure. The shopping center boasts a great mix of stores and restaurants that cater to both locals and tourists. From upscale boutiques to casual coffee shops, there`s something for everyone to enjoy. Shoppers can find high-end brands such as Tommy Bahamas, Tabora Gallery, and Hanalei Beauty Company, as well as more affordable retail stores such as Foodland Super Market and Ace Hardware.
For those who love to explore local arts and culture, Princeville Center hosts a weekly Farmer`s Market every Saturday. Local farmers and artisans come together to offer their seasonal produce, handmade crafts, and soulful music to visitors. The market also provides an opportunity to connect with the community and sample the flavors of Kauai.
Food enthusiasts can savor the flavors of Kauai at a variety of restaurants and cafes at the Princeville Center. The center has some of the best restaurants on the North Shore, ranging from casual eateries such as Lappert`s Ice Cream and North Shore General Store to more upscale dining options such as Tiki Iniki and Nanea Restaurant.
Visitors can also experience the charming village atmosphere at Princeville Center by enjoying the center`s free outdoor events such as musical performances and hula dances. The center also provides free parking with easy accessibility to all the stores and restaurants. In conclusion, Princeville Center offers a refreshing and enjoyable shopping experience that is hard to find elsewhere.
Visitors can take in the breathtaking views of Hanalei Bay while experiencing the eclectic mix of stores and restaurants. Whether you`re in search of retail therapy, local crafts, or sensational cuisine, the Princeville Center is the perfect place to satisfy all your desires.
Location: Princeville (41.6 miles from Poipu)