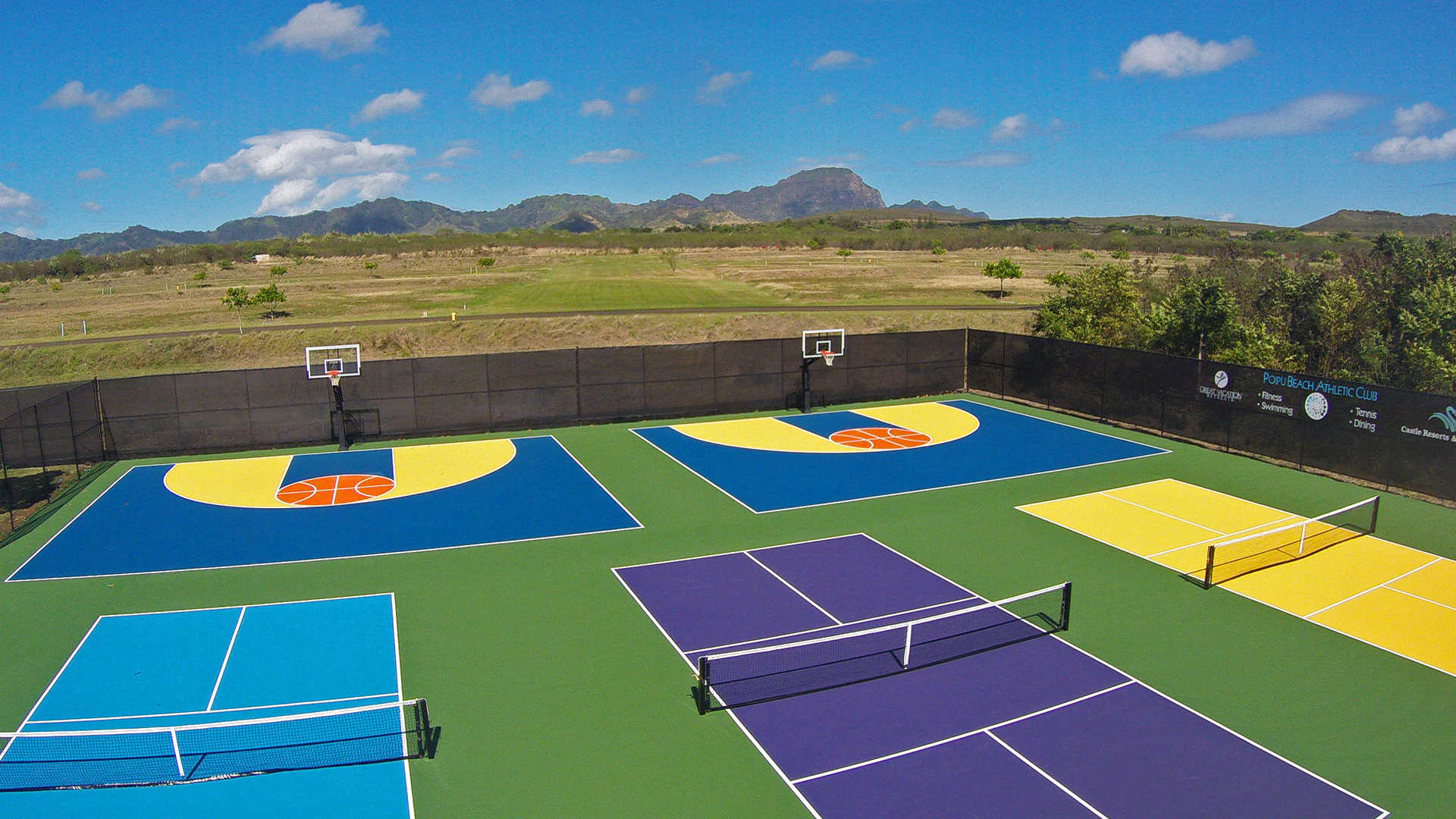 Tennis and Pickleball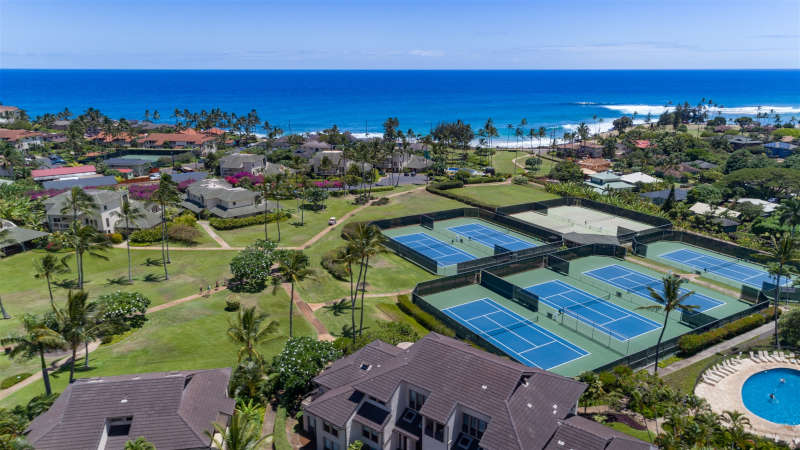 Tennis
Tennis enthusiasts visiting Poipu and Koloa have a wide variety of options to play their favorite sport. Here is a list of places to play tennis, along with their costs, locations, and membership requirements:
1. Koloa Landing Resort: The Koloa Landing Resort has two hard courts available for use. The cost is $30 per hour for non-guests. The resort offers a Tennis Social every Wednesday from 9-11 am, which is open to guests and non-guests alike.
2. Poipu Beach Athletic Club has four outdoor hard courts available for use. Guests of the Kiahuna Plantation Resort have complimentary access to the courts as well as vacation properties that have memberships.
3. Poipu Kai Resort: Poipu Kai Resort has nine outdoor courts including six hard and three artificial grass. The rental of these courts is $10/hour for Poipu Kai guests and $20/hour for non-guests.
4. The Sheraton Kauai Resort offers one outdoor court available for use for $20 per hour.
5. Koloa Parks & Recreation: The Koloa Parks & Recreation Courts provide two outdoor tennis courts that can be used for free as long as they are available.
For guests of the following condo complexes and associations, there are courts available: 1. Poipu Sands 2. Nihi Kai Villas 3. Poipu Kapili 4. Poipu Crater Resort 5. Makahuena. No matter where you stay in Poipu or Koloa, tennis courts are just a short drive away.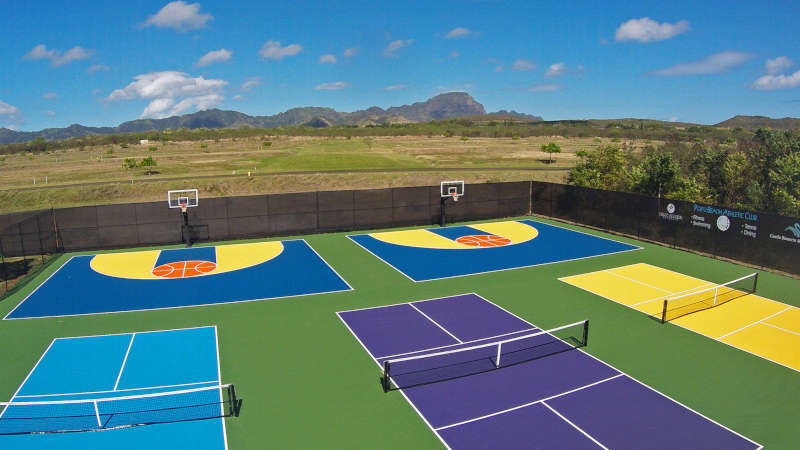 Pickleball
Pickleball, one of the fastest-growing sports in the US, has also taken the communities of Poipu and Koloa by storm. Visitors and residents alike have a number of options to play Pickleball in the area, all of which are conveniently located and have dedicated courts.
One of the most popular places to play Pickleball is the Poipu Kai Tennis and PB Club, located at 1941 Poipu Road in Poipu. The club features four courts with temporary nets available every day from 3:30 to 5:45 pm. The Poipu Kai Tennis and PB Club offer a monthly membership plan which includes all fees. A single membership costs $55, while couples can join for $70. For more information on this location, you can contact Ron Olen at 808.742.8706 or via email at poipuron@gmail.com.
Another option for Pickleball is the Poipu Beach Athletic Club located at 2290 Poipu Road. Three dedicated Pickleball courts are available for use, and players can contact Tiffany Carolan at 808.225.3917 or email tiffany@poipuclub.com for more information.
Koloa Southside Aloha Pickleball located at the campus of Kauai Christian Fellowship at 2731 Ala Kinoiki Road also has two dedicated courts for Pickleball. Players can come and play during open hours, which are from 8:30 to 10:30 am on Mondays, Wednesdays, and Saturdays. Additionally, one hour of competitive play can be enjoyed from 10:30 to 11:30 am. For more information, players can contact Mike Wellman at 808.338.0888.