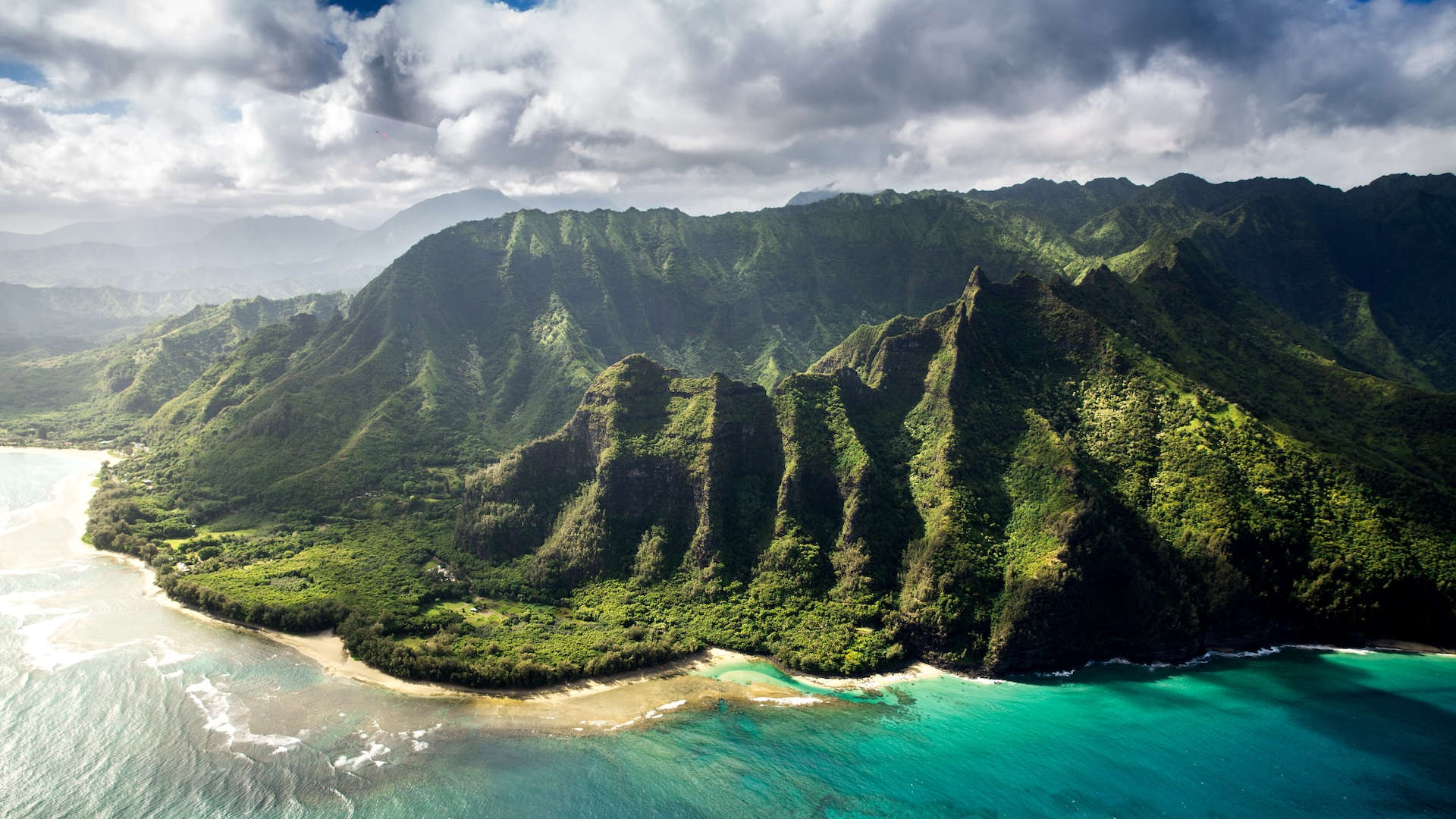 What Makes Kauai Unique?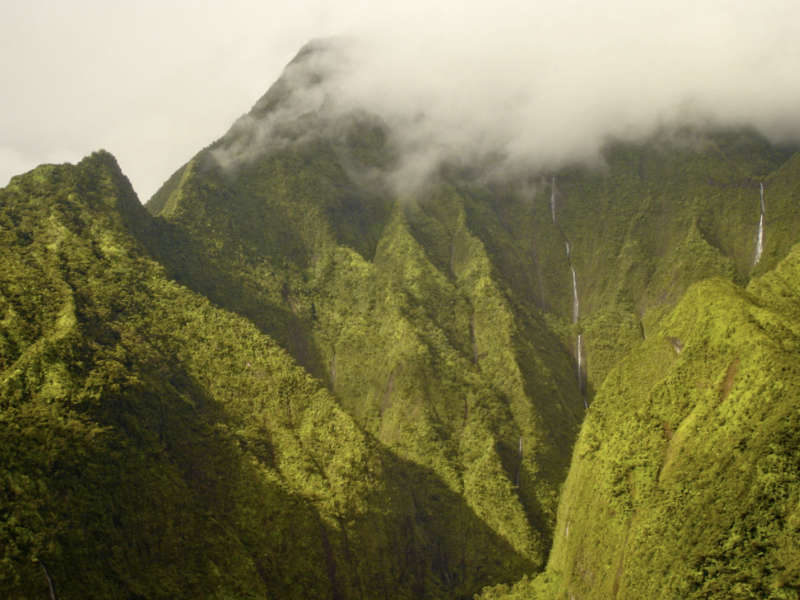 One of the Wettest Places on Earth
To say that Kauai is one of the wettest places on Earth can be misleading because people believe that it rains a lot on Kauai, which is true, but it really depends on where you are on the island. Kauai has many climates including deserts, with beautiful cacti growing all over, with only ten inches of rain annually, and a few miles away from Waialeale, which is one of the wettest places on Earth.
Mount Waiʻaleʻale stands at 5,148 feet and averages more than 452 inches of rain a year with a recorded high of 683 inches in 1982. On a clear day, if you are in the right place, you may be lucky enough to see this beautiful mountain in its green glory. It is usually in cloud cover though. Its name literally means "rippling water" or "overflowing water." ‪ Deep faulting and water erosion have carved canyons in the mountain. Wainiha, Lumahai, and Hanalei valleys dig into Waialeale. To its west is Waimea Canyon, the Grand Canyon of the Pacific, 16 miles (26 km) long and 1 to 2 miles (1.6 to 3.2 km) wide and as much as 3,600 feet (1,100 meters) deep. Mount Waialeale supplies numerous waterfalls visible from many parts of the North Shore of Kauai. It also feeds the only navigable rivers in the State of Hawaii. The main rivers are Waimea, Wailua, Makaweli, and Hanapepe.
‬‬ The summit of Waialeale features a rainforest with heavy rainfall throughout most of the year. Several factors give the summit of Waiʻaleʻale the ability to create precipitation than the rest of Hawaii. Its northern position relative to the other Hawaiian Islands provides more exposure to frontal systems that bring rain during the winter and it has a relatively round and regular conical shape, exposing all sides of its peak to winds and the moisture that they carry. Mt. Waialeales peak lies just below the so-called trade wind inversion layer of 6,000 feet (1,800 m), above which trade-wind-produced clouds cannot rise. Its steep cliffs cause the moisture-laden air to rise rapidly over 3,000 feet (910 m) in less than 0.5 miles (0.80 km) and drop a large portion of its rain in one spot, as opposed to spreading the rain out over a larger area if the slope were more gradual.
The great rainfall in the area creates the Alakaʻi Wilderness Preserve, a large boggy area that is home to many rare plants. The ground is so wet that although trails exist, access by foot to the Waiʻaleʻale area is extremely difficult. A number of rare local plant species are named for this mountain, including Astelia Waialeale, Melicope Waialeale, and the endemic Dubautia Waialeale.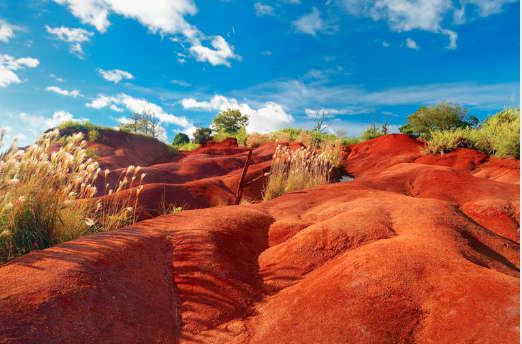 Kauai's Red Dirt
Why is Kauai`s dirt so red? Since Kauai is one of the oldest Hawaiian Islands, the high iron content of the volcanic soils has had plenty of time to oxidize, especially with the wet conditions of the island. Expect that your clothing and sneakers will probably be permanently stained after hiking muddy adventure trails. This should not be a deterrent to exploring the many spectacular hiking trails that take you deep into Kauai`s rainforest and valleys and along the island`s spectacular coastline.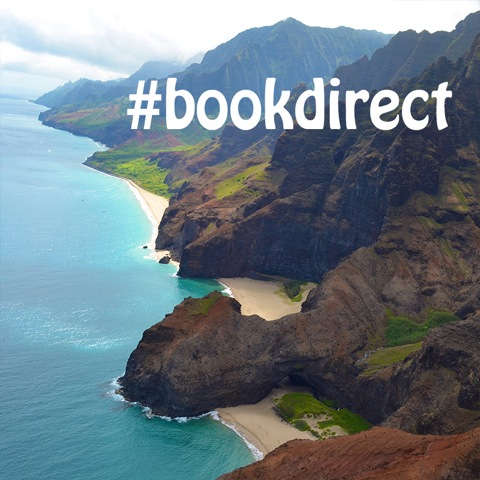 10 Most Unique Things about Kauai
1. Na Pali Coast: Kauai`s Na Pali Coast is a breathtaking sight, with towering sea cliffs that drop down into the Pacific Ocean. It`s known for its stunning hiking and views, as well as being a popular location for movies and TV shows like Jurassic Park and King Kong.
2. Waimea Canyon: Also known as the "Grand Canyon of the Pacific," Waimea Canyon is a must-see destination on Kauai. It`s a dramatic 10-mile-long canyon with red and brown rock formations and waterfalls.
3. Spouting Horn: Located on Kauai`s south shore, Spouting Horn is a natural blowhole created by ocean waves. When the waves crash into the opening, it creates a spout of water that can reach up to 50 feet in the air.
4. Polihale Beach: Known as one of the most secluded and beautiful beaches on Kauai, Polihale Beach is a 17-mile stretch of white sand and turquoise waters. It`s also home to Hawaii`s longest beach and a popular spot for camping.
5. Hanapepe Town: This charmingly historic town is known for its art galleries and boutiques, as well as its role as a filming location for Disney`s Lilo and Stitch. It is also home to the Hanapepe Swinging Bridge.
6. Kalalau Trail: The Kalalau Trail is a challenging 11-mile hike along the Na Pali Coast. It`s known for its stunning views and challenging terrain, which includes exposed cliffs and steep drop-offs.
7. Wailua Falls: This famous waterfall was featured in the opening credits of the TV show Fantasy Island. Visitors can view the falls from a lookout point, or hike down to the base for a closer look.
8. Kilauea Lighthouse: Located on Kauai`s north shore, the Kilauea Lighthouse is a historic beacon that dates back to 1913. It`s listed on the National Register of Historic Places and is a popular spot for whale watching.
9. Limahuli Garden and Preserve: This botanical garden is located on Kauai`s north shore and features a wide variety of native Hawaiian plant species. It`s also home to an ancient Hawaiian agricultural terrace system, known as a lo`i kalo.
10. Hanalei Bay: Known for its charming town and postcard-perfect crescent beach, Hanalei Bay is one of the most popular destinations on Kauai. Visitors can enjoy surfing, swimming, and beachcombing at this stunning location.